Bogart L. The Age of Television: A Study of Viewing Habits and the Impact of Television on American Life. – New York: Frederik Ungar, 1956. –XII, 348 p.
Broadcaster: Researcher Cooperation in Mass Communication Research / Ed. by J, D. Halloran and M. Gurevitch – Leicester, 1971. – 183 p.
Cathelat B. Publicite et societe: De Г instrument economiquef a 1'institution sociale / Pref, df E. Morin. – Paris , 1976. – 251 p.
Cayrol R. La nouvelle communication politique. – Paris: Larousse, 1986. – 214 p.
Cazeneuve J. Le pouvoirs de la television. – Paris: Gallimard 1970.– 384 p.
Chadwick P. Media Mates: Carving up Australia's media. – Melbourne: Sun books, 1989 – 264 p.
Crozier M. Broadcasting: (Sound and Television). – London: Oxford University Press, 1958. – 236 p.
Dayan A. La publicite. ~ Paris, 1985. – 127 p..
The Effects of Television / Ed. by J. Halloran. – London-Panther Book, 1970. – 224 p.
Efron E. The News Twisters. – Los Angeles: Nash 1971 – XII, 355 p.
De Fleur M.L, Larsen O.N. The Flow of Information: An Experiment in Mass Communication. – New York, 1958. – XVII, 302 p.
Fiske J. Introduction to Communication Studies. – London etc.: Methuen, 1982. – XVI, 174 p.
Fiske J. Television Culture. – London; New-York: Methuen 1987. – VIII, 353 p.
Fiske J., Hartley J. Reading Television. – London: Methuen & Co Ltd, 1978. –– 223 p.
Fowles J. Television viewers vs. media snobs: What TV does for people. – New York: Stein and Day, 1982, – 253 p.
Gilbert R.E. Television and Presidential Politics. – North Quincy, Massachusetts: The Cristopher Publishing House, 1972. – 335 p.
Goethals G.T. The TV Ritual: Worship at the Video Altar. – Boston: Beacon press, Co. 1981. – XI, 164 p.
Heyer R., Steehan T. Discovery in the press. – Paramusr N.J.: Paulist Press, 1968. – 132 p.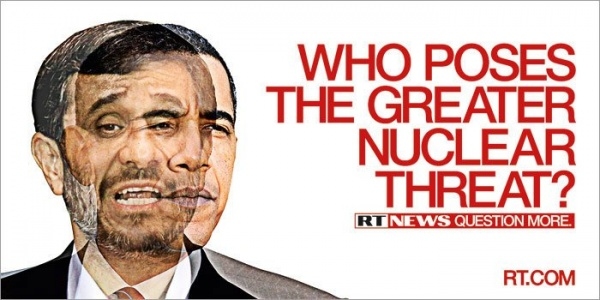 Jamieson K.H. Dirty Politics: Deception, Distraction, and Democracy, – New York; Oxford: Oxford university press, 1992, – 335 p.
Jefkins F. Planned Press and Public Relations. – London: Intern, Textbook, 1977. – VIII, 334 p.
Introduction to mass communications research / Ed by R.O. Nafsiger, D.M. White. – Baton Rouge: Louisiana state univ, press, 1958, – IX» 244 p.
Klapper J.T. The Effects of Mass Communication: An Analysis of Research on the Effectiveness and Limitations of Mass Media in Influencing the Opinions, Values, and Behavior of their Audience, – 2d print, – Giencoe, 1961. – XVIII, 302 p/
Kline G., Tichenor P. Current Perspectives in Mass Communication Research. – Beverly Hills; London: Sage Publications, 1972.– 319 p.
Lippmann W. Public Opinion. – New York: The Press; London: Collier Macmillan, 1965. – Xr 272 p.
Ljungberg F. Networking: Doctoral diss. – Guterborg: Dep. of informatics, 1997. – 22 p.
Lutz W. The Age of Communication. – Pacific Palisades (Calif): Goodyear Publ. Cor 1974. – VII, 431 p.
Maarek Ph. La communication des hommes politiques. – Paris, 1992.
MacNeil R. The People Machine: The Influence of Television on American Politics. – London: Egre & Spottiswoode, 1970. – 364 p.
Mahle WA., Richter R. Les politiques de la communication dans la Mpublique ffidixale dAllemagne. – Paris: Les presses de l'Unesco, 1975.– 90 p.
Mass Media: A Casebook / Ed. by P.F. Hixcon. – New York: Crowele, cop. 1973. – XIV, 285 p.
Mass Media and Communication / Ed. by introd. C.S. Steinberg. – New York: Hastings house, 1978. – XIII, 530 p.
Mass media and mass communication / Ed by P. Davison et al. – Cambrige: Somerset house, 1978. – XI, 348 p.
Mass Media in Society: The Med. of Research. – Paris, 1970.– 33 p.
McHale J. The Changing Information Environment. – London: Paul Elek, 1976. – 117 p.
Mendelsohn H., Crespi I. Polls, Television and the New Politics / The Gallup Organization. – Scranton: Chandler publ. co.r 1970.– 329 p.
Merlin L. Le vrai dossier de la Television. – Paris: Hachette» 1964, – 372 p.
National Advertising in New Papers / Borden N.H. et al. – Cambridge: Harvard Univ. Press, 1946. – XIV, 486 p.
The New Image-Makers: Soviet Propaganda and Disinformation Today / Ed. by L. Bittman. – Washington: Pergamon-Brassey's 1988. – VII, 262 p.
Ogilvy-Webb M. The Government Explainer A Study of the Inform. Services: A Rep. of The Royal Inst. of Publ. Administration. – London: George Allen and Unwin LTD, 1965, – 229 p.
People, Society and Communication / Ed, by L. Dexter, D. White. – London: Free Press, 1964. – XII, 595 p.
Propaganda and Communication in World History / Ed. by H.D. Lasswell et al. – Honolulu: Univ. press of Hawaii for the East – West Center, 1980. – V; 1–3.
Public Opinion and Congressional Elections / Ed by W.N. McPhee, W.A. Glaser. – New York.: Free press, 1962. – X, 326 p.
Public Opinion and Mass Communication: Working conf., Budapest, 1971 / Mass com. research center. – Budapest, 1972. – 213 p.
Read H. Communication: Methods for All Media. – Urbana; Chicago; London, 1972, – 395 p.
Reader In Public Opinion and Communication / Ed by B. Berelson and M. Zanowltz. – Glecoe: Freu press, 1953. – XI, 611 p.
Remington T.F. The Truth of Authority: Ideology and Communication in the Soviet Union. – Pittsburgh: Univ. of Pittsburgh press, 1988. – XV, 255 p/
Robinson EJ. Communication and Public Relations. – Columbus,, Merrill, 1966, – 618 р.
Schramm W. Mass Communication. – Urbana, 1960,
Schramm W. The Process and Effects of Mass Communication. – Urbana, 1955.
Sigal L.V. Reporters and Officials: The Organization and Politics of Newsmaking. – Toronto; London: D.C. Heath and Company, 1973. – 221 p.
Silbermann A. La sociologie des communications de masse, – Paris: La Haye, 1970. – 124 p.
Skomia H.J. Television and the News: A Critical Appraisal. – Palo Alto, California: Pasific Books, 1968, – 231 p.
Smuth. A. The Politics of Information: Problems of Policy in Modern Media. – London, 1978, – 252 p.
Smith A.C. Papers voices. – London, 1975.
Smith B.L., Lasswell H.D., Cassey K.D. Propaganda, Communication and Public Opinion. – Princeton, 1964.
Starker S/ Evil Influences; Crusades against the Mass Media.– New Brunswic; London: Transaction Publishers, 1989. – 212 p.
Tataryn L The Pundits: Power, Politics and the Press. – Toronto: Deneau, 1985. – 198 p.
Le Telespectateur face a la pubJicite: L'ceil, 1'oreille, le cervean / XM, Prafier, D. De Kerckhove, S.J. Thorpe autr. – Paris: Nathan, 1989.– 143 p.
Television and Human Behavior / G. Comstock, S. Chaffee, N. Katzman etc. – New York: Columbia University Press, 1978. – 581 p.
Tunstall J, Journalists at Work – Beverly Hills: Sage Publications, 1971. – 304 p.
Tunstall J. The Media are American: Anglo-American Media In the World. – London: Constable, 1977. – 352 p.
Values and Communication: Sel. Proc. of the 11th Public Relations World Congr., Melbourne, 26–29 apr. 1983 / Ed by S.A. While. – Melbourne– Longman Professional, 1989. – IX, 328 p.
Vardaman G.T, Effective Communication of Ideas. – New York; Toronto; London; Melbourne, 1970. – 255 p.
Western J., Hughes C. The Mass Media in Australia. – 2 ed. – St. Lucia; London; New York: University of Queensland Press, 1983, –209 p.
Wilcox D.L., Nolle L.W, Public Relations Writing and Media Techniques, – New York» 1995.
William R. Media Math: Basic Techniques of Media Evolution, – Chicago, Illinois: NTC Publishing Group, 1994, – 179 p.
Wilson D. The Communicators and Society. – Oxford Pergamon Press, 1968. – 121 p.
Wired Cities: Shaping the Future of Communications / Ed by W.H. Button et al. – Boston (Mass.): Hall, Cop. 1987, – 492 p.
Zaller J.R. The Nature and Origins of Mass Opinion. – Cambrige: University press, 1995, – 367 p..
Content, Channels and Audiences in the New Millennium: Interrelation and Interrelations. (Elena Vartanova, Ed.). – Moscow : Faculty of Journalism Lomonosov MSU, 2010.
Elena Vartanova. Mass Media Theory: Current Issues. – Moscow : MediaMir, 2009.
Spero R. Presidential Television Advertising. – New York: Lippincott & Crowell, 1980.
Stephenson W. The Play Theory of Mass Communication. – Chicago: Chicago Press, 1967. – 225 p.
Вернуться к содержанию Каталога книг о рекламе, PR и СМИ